Thought Leadership on Integrated Workplace Management Systems presented by iOFFICE.
Twenty-five years ago, most offices were a sea of cubicles, suits and bland, institutional furniture. The CEO resided in a locked corner office, well removed from his or her employees—and most of their concerns. The break room was the only "common area," and more innovative ideas were born around watercoolers than board rooms. Employees worked 9-to-5, and telecommuting was a right generally only granted to traveling salespeople.
Oh, how times have changed.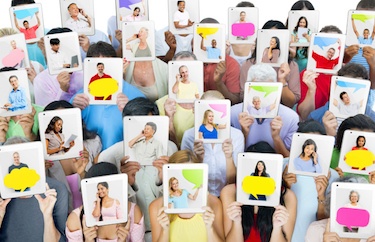 When today's candidates scope out potential workplaces, one of the most common elements they consider is culture. More specifically, job seekers pursue businesses that offer core values closely aligned with their own set of mores and beliefs, and a workstyle that ensures an optimal work-life balance. (If you don't believe me, take a moment to skim the comments left by current and former employees on any large company's Glassdoor page.)
Today we're looking at how you can build a company culture that will win over talented professionals and enhance the satisfaction and productivity of your current workforce. But first, let's talk about why you should care about culture in the first place.
Why Culture Matters
According to a 2015 study by Jobvite, more than 20 percent of professionals cited company culture as the reason they left for another job. As a leader, that statistic is hard to stomach. Do you really want to lose your most valued employees over something as easy to fix as company culture?
To snag top talent and retain your most powerful players, you have to make your business a place your team is proud to call their second home. Every employee should be a brand ambassador who willingly extols the virtues of your company even while off the clock. In short, culture drives innovation, growth and profits.
But, as it turns out, culture isn't just about casual attire, beer fridges and free lunch. To build a deep-rooted and lasting company culture, you have to start with your philosophy. As a leader, you have to be the catalyst for change. Let's take a look at a few ways this can be accomplished.
Designate a Chief Culture Officer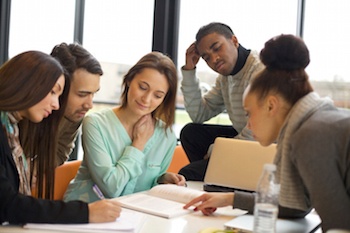 In the last couple of decades, technology giants like Apple, Google and, of course, Facebook, ushered in a new era of business style. These casual and youthful environments became the standard by which young professionals judged career opportunities, and businesses with a more traditional culture frantically began searching for ways to compete. How could a company create a lovable, modern workplace environment without raising policy concerns?
"One way to do this is to bring someone into the C-suite whose job it is to keep an eye on culture," says Business Reporter Shelley DuBois in a Fortune Magazine article. In other words, create a leadership position dedicated entirely to ensuring your culture is not only communicated through your company's brand, but trickles down into every department and every role without risking compliance infractions.
Click here for more Thought Leadership from iOFFICE.