ATTIRE: 
Business cocktail
When
Monday November 21, 2016 from 6:00 PM to 9:00 PM EST
Where
Hyatt Regency Reston
1800 Presidents St
Reston, VA 20190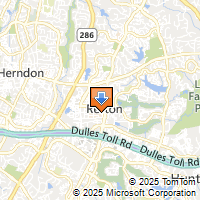 Driving Directions
Contact
Jessica Desvarro
Washington SmartCEO
4432789234
jdesvarro@smartceo.com
Follow us on Twitter @SmartCEO #GovStarAwards
Washington 2016 GovStar Awards
The GovStar Awards program honors government contractors for their technology innovation, workplace environment, growth, veteran support and impact on the industry and the marketplace as a whole. Government contracting is an extremely competitive and growing industry in the Greater Washington market, and the federal government is the largest consumer of products and services in the U.S. The GovStar program recognizes the many commendable attributes of Greater Washington companies striving for excellence in this complex and competitive sector.
 *In an effort to preserve the reputational equity of each event, SmartCEO requests that guests be limited to ONLY the following: CEOs who are running profitable and comparably sized organizations; C-level management of profitable companies. C- level consists of: CEO, CFO, CTO, CMO, CIO, COO, Chairman, President. SmartCEO reserves the right to manage the event guest list and attendee access. Tickets are non-refundable but can be transferred to another event.